I just returned to Alaska after spending Winter break traveling the west coast. Can I tell you, we have it very good here in the North. Down in California numerous big name resorts are operating on pure snowmaking bases, offering no off trail terrai. My visit to Colorado and Utah was very similiar. Right now Alyeska offers a plethora of off piste skiing and riding. I hit the mountain today for the first time in three weeks and what a change it is from the lower 48.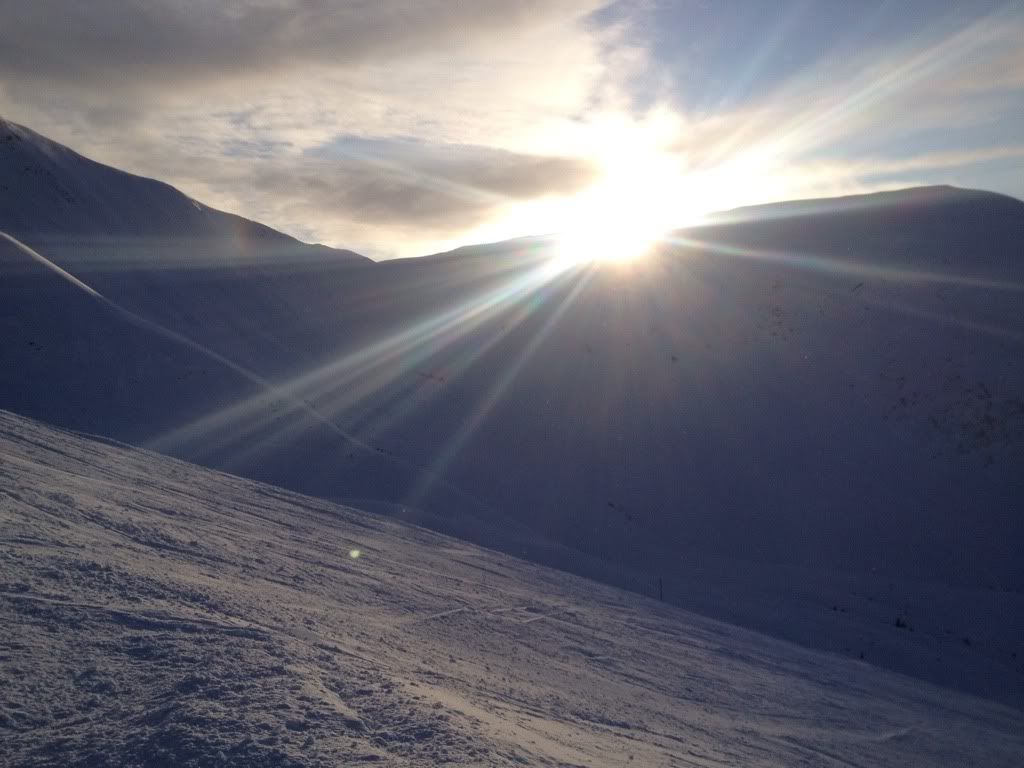 North face was skiing fantastic all day long. Our choice was Rag Doll gate for soft steeps all the way to Autobahn. The trees of sun-deck also were very soft and buttery throughout. High T was popping off after being closed all day yesterday. Untracked lines went quick around the bend and over towards Max's. Speaking of Max's; it is soft and should be skiing fantastic throughout the weekend. Not many people put the effort into making the long traverse, if you do you will be rewarded. Tip for snowboarders: High T is set slightly uphill right now, utilize Low T. Shout out to ski patrol who has been staying on top of keeping everything safe and open throughout the numerous storms we had so far this season.

The park on chair 7 is taking shape, jump pads are pushed and tilled. Lips should be shaped in the near future. On chair 3 park staff has been keeping the features fresh this season. Jibs have been changing up on a weekly basis. Feature of the day: The small down rail at the end of the line.
This is shaping up to be a great 2012, check back for more updates, especially after the big park gets up and running.
You might also like